As Promised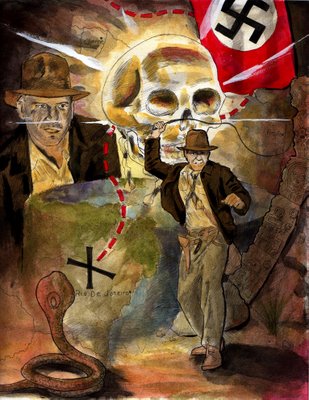 So here is that Indiana Jones piece finished. Enjoy!
According to UPS, I should have Issue #3 in my hands tomorrow, if so they will be on sale at Intothedust.net that evening. I will post here as soon as they are.
I spent the past few hours scrubbing the rug under my drawing table. It seems that one of my cats decided it would be a good idea to pee there in front of me as I was working. I guess she was trying to make some sort of statement that I was working too much. Not much got ruined, thank god.
What is my latest piece that I am working on? I will give you a hint…he looks like a hood ornament.