Fan Club
Hey Look! A Painting! Guess What? It doesn't have a home. Please help this homeless painting find a good home! Imagine this beauty wrapped up in a bow at Christmas time; or filling that void on your wall where that "Hang in there Baby" cat poster once hung; or to cover the damage from that one time where you accidentally blew a hole in the space time continuum. Free Shipping!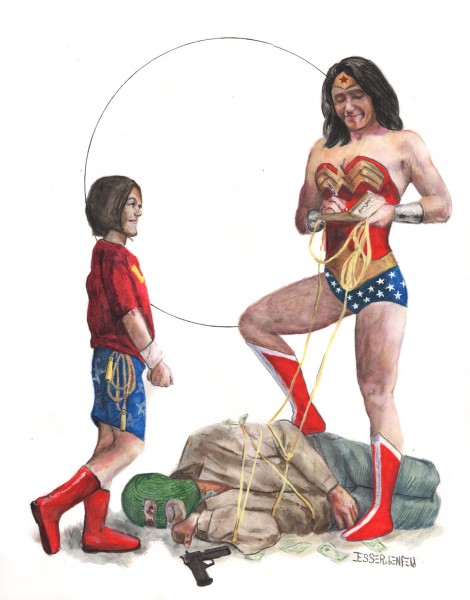 $450.00 via PayPal, free shipping within US

So I did this piece to flex my creative muscles. My misson: Create a painting in the spirit of a Norman Rockwell painting. Taking my artwork to a new level. Fear not folks, I will still paint parodies…but expect to see more of this too.