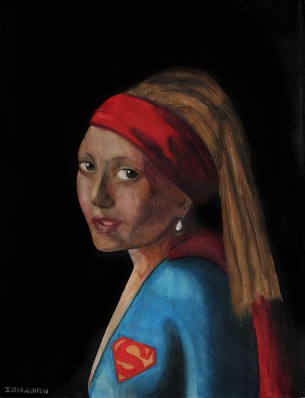 A few months ago , I put up a mini painting based on The Girl with the Pearl Earring by Vermeer. I gave it away as a prize in a contest, and the winner of that contest wanted me to re paint it as a full scale painting. So, I did! Here is Supergirl with a Pearl Earring….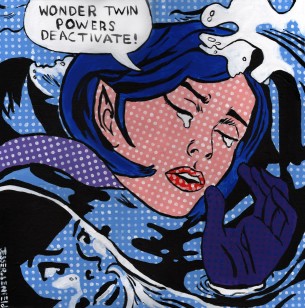 Here is another Parody painting, based on the Drowning Girl by Roy Lichtenstein, featuring the Wonder Twins….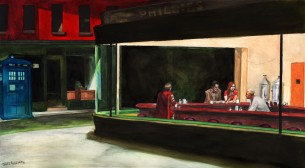 As the days are quickly counting down to C2E2 (I will be at table M7 in Artist Alley), I knew I needed to get my Doctor Who painting done. Every year, I try to bring something new for my Chicago Who fans…..